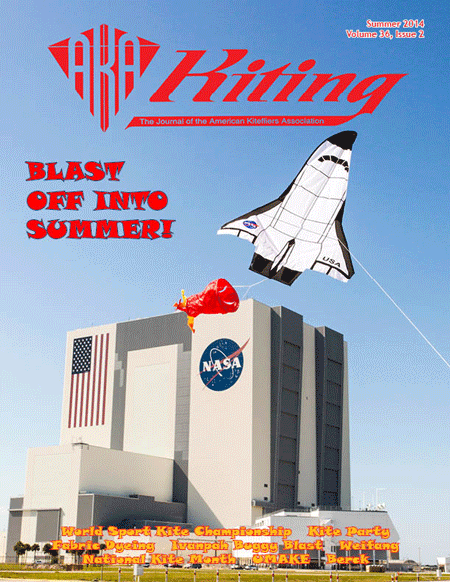 Kiting is a beautiful full-color magazine issued 4 times a year to all current members. Also check out the online-only
Kiting+
Home

Kite Talk Forum

Public Forum

Open Forum

Kiteflier Needed For Brooklyn Kite Show
» Kiteflier Needed For Brooklyn Kite Show
Page
Start
Prev
1
Next
End
Kiteflier Needed For Brooklyn Kite Show
Kiteflier Needed For Brooklyn Kite Show
Greetings -

This might be of interest to some of you:

"Professional kite flyer needed in NY for Sept 29th for the DUMBO art festival in Brooklyn NY

Hi my name is Erika Harrsch I am a visual artist doing a project with kites it could be seen in my web site at

http://www.erikaharrsch.com

I am looking for a kite flyer to lift a 16 ft dragon Kite with a line kite as seen in the picture for the DUMBO art festival in Brooklyn NY to take place Sturday September 29th.

Any info of someone would be highly appreciated
thanks
email me to

harrscherika@yahoo.com

ERIKA HARRSCH

http://www.erikaharrsch.com

Erika Harrsch Studio:
43-01 22nd Street, Studio 405
Long Island City, NY 11101

Mobile: (+1) 917 - 4029456"
Mel at AKA
AKA-HQ
PO Box 22365, Portland, OR 97269
609-755-5483
melhickman

Executive Director
Administrator has disabled public posting. Please login or register in order to proceed.
Page
Start
Prev
1
Next
End
» Kiteflier Needed For Brooklyn Kite Show
There are 0 guests and 0 other users also viewing this topic
Board Stats

Total Topics:

1576

Total Polls:

11

Total Posts:

7358

Posts this week:

6
User Info

Total Users:

4315

Newest User:

Members Online:

10

Guests Online:

6795
Powered by Agora Pro 4
© Copyright 2007 - 2014 jVitals! All rights reserved.