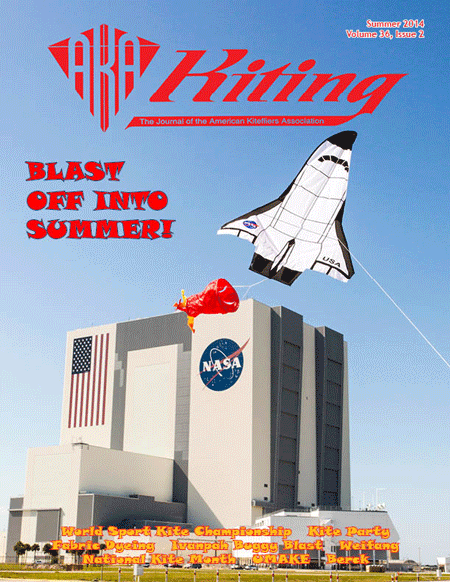 Kiting is a beautiful full-color magazine issued 4 times a year to all current members. Also check out the online-only
Kiting+
Home

Kite Talk Forum

Public Forum

Open Forum

Patang (the kite), movie
» Patang (the kite), movie
Page
Start
Prev
1
Next
End
Patang (the kite), movie
Those of you that attended convention last year in Enid OK were lucky enough to have seen this film. For a repeat or the first time it is now available On Demand for the month of August.
It is a fabulous film, especially since it shows the festival in Ahmadabad that many have been privileged to attend.
Check it out and enjoy!

KHUSHI FILMS Presents
PATANG (The Kite)

US Digital Release
PATANG is now available to watch in the US on:

VIMEO ON DEMAND & COMCAST

Over the past 3 years, family, friends and members of the community have reached out to us asking, how can we see your film PATANG (The Kite)?

It is with a great deal of excitement that Khushi Films announces. Prashant Bhargava's award winning feature film PATANG (The Kite), is now available for audiences to enjoy in the comfort of their own home through the innovative digital platform VIMEO ON DEMAND.
Time to Fly!
Barbara Meyer
AKA past president
barbarameyer
Administrator has disabled public posting. Please login or register in order to proceed.
Page
Start
Prev
1
Next
End
» Patang (the kite), movie
There are 0 guests and 0 other users also viewing this topic
Board Stats

Total Topics:

1576

Total Polls:

11

Total Posts:

7360

Posts today:

2
User Info

Total Users:

4317

Newest User:

Members Online:

6

Guests Online:

5894
Powered by Agora Pro 4
© Copyright 2007 - 2014 jVitals! All rights reserved.