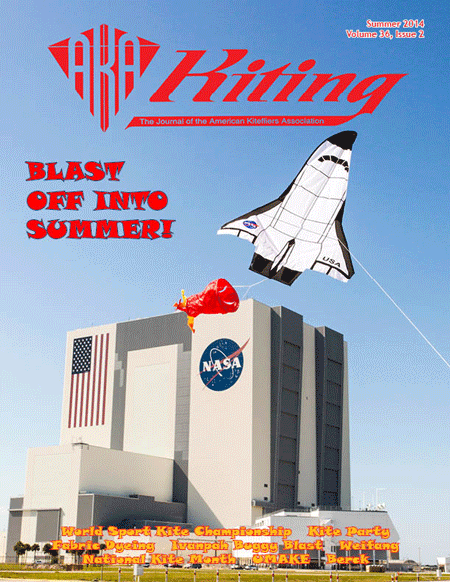 Kiting is a beautiful full-color magazine issued 4 times a year to all current members. Also check out the online-only
Kiting+
Home

Kite Talk Forum

Special Postings

Kite Classified

Peter Lynn GKPI Inflatable Fish
» Peter Lynn GKPI Inflatable Fish
Page
Start
Prev
1
Next
End
Peter Lynn GKPI Inflatable Fish
Peter Lynn GKPI Inflatable Fish
I have several Peter Lynn GKPI inflatable Fish that I haven't flown in several years. In fact, they're barely flown at all. In excellent condition:

GKPI Peter Lynn Fish - 30' $850 ($1200 retail) Rainbow Gone
GKPI Peter Lynn Fish - 20' $425 ($ 600 retail) Rainbow Gone
GKPI Peter Lynn Fish - 20' $455 ($ 600 retail) Purple Gone
New Tech Martin's Legs $45 6'-6" Blue shorts Gone

Ok, the Martin's Legs are not PL Fish, but they're inflatable.

I'm offering free delivery to the Seaside Convention, or to much of Colorado if you're not in a particular hurry. Shipping elsewhere and after Convention will be actual cost.




I also have some other kites and laundry available here...
For Sale Album

Check or MO ok; Paypal fees extra.
I just realized I have almost no posts on the AKA forum, however I've been here for some time and many of you know me in person or from the other kite forums. Please ask if you need more info.

Thanks,
Bob
Edited by: bobmatteo - 16-Nov-2013 04:25:03
bobmatteo
Administrator has disabled public posting. Please login or register in order to proceed.
Page
Start
Prev
1
Next
End
» Peter Lynn GKPI Inflatable Fish
There are 0 guests and 0 other users also viewing this topic
Board Stats

Total Topics:

1576

Total Polls:

11

Total Posts:

7359

Posts today:

1
User Info

Total Users:

4317

Newest User:

Members Online:

7

Guests Online:

6353
Powered by Agora Pro 4
© Copyright 2007 - 2014 jVitals! All rights reserved.