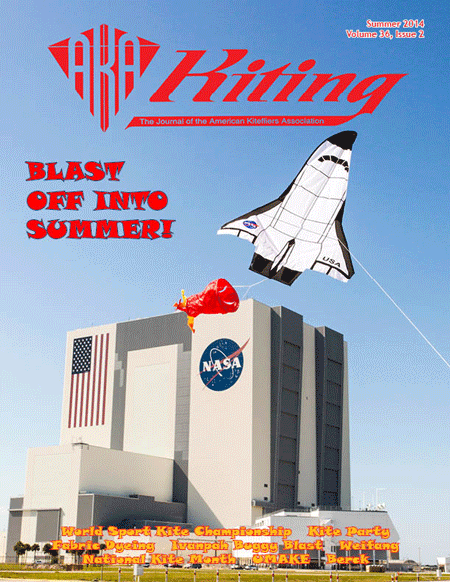 Kiting is a beautiful full-color magazine issued 4 times a year to all current members. Also check out the online-only
Kiting+
Home

Kiting+ Archive

AKA Document Repository

Kiting Magazine
Kiting Magazine
Sub categories:
Kiting+ ("extra" companion content to Kite Magazine)
Kiting Archives (contain full electronic version of older Kiting magazines)

Categories

There'a a lot going on in the world involving kites, and sometimes there just isn't enough room to get all the photos and text into the printed document that we would like to. Out of this dilemma, Kiting+ was born. Here you will find articles and pictures that did not find their way into the printed copy of Kiting.

Older digital versions of Kiting are made available here after the passage of some time. We are in the process of digitizing older more issues to be made available here for your enjoyment and education. Issues that are older than five years are available for the general public. Newer issues are FOR AKA MEMBERS ONLY.  You must be signed in to see issues that are reserved for AKA Members Only.
Documents
hot!
| | |
| --- | --- |
| Date added: | 10/25/2011 |
| Date modified: | 02/22/2012 |
| Filesize: | Unknown |
| Downloads: | 9870 |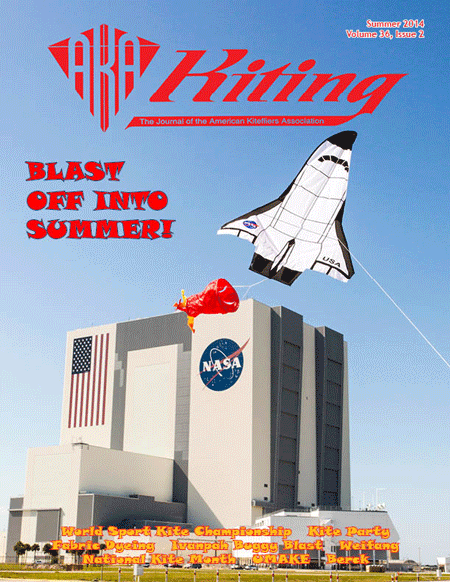 Kiting is a beautiful full-color magazine issued 4 times a year to all current members.
Want to receive it? Join us today online
Or download this pdf membership application to join by postal mail.