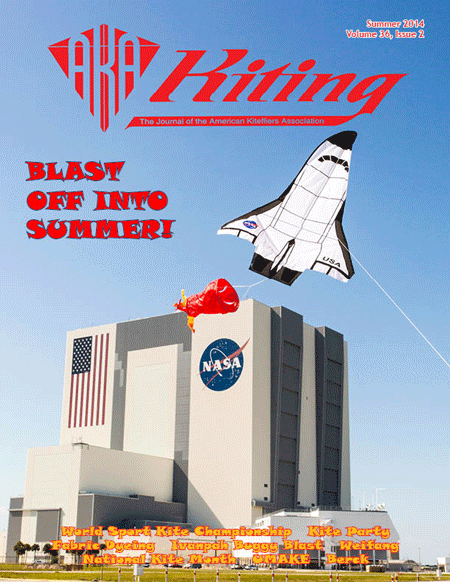 Kiting is a beautiful full-color magazine issued 4 times a year to all current members. Also check out the online-only
Kiting+
Home

Kite Talk Forum
Rules and Guidelines for the AKA KiteTalk Forum
This forum is a friendly place to discuss kites and other related topics. These rules and guidelines are designed to enhance your user experience.
Guidelines and Forum Etiquette
Search the forum for a thread on the topic you want to discuss before posting your new thread. Duplicate threads may be deleted without warning or remorse.

Don't dig up old threads, they have died for a reason.

When embedding links in your post, please use the tags to make the link clickable, as this makes everyone's browsing experience more fun.

Post the thread once in the most appropriate place.

Please do not cross-post in multiple topics.


General Rules
No Spam:

Chain letters and pyramid schemes are prohibited. Postings that do not fit within the mission of AKA are likewise prohibited.

Advertising:

There are two message boards (Kite Classifieds and Affiliated Kite Stores) which are specifically set aside for kite advertisements. Please only post items for sale in these two boards. Posts for commercial products that have nothing to do with kites are strictly prohibited. Continuelly making posts for a product, even if it is kite related, is not allowed. This includes routine posting of sales on a commercial website. Advertising of groups is not allowed - if you wish to advertise them, please put a link in your signature. Sharing information on a new kite related product that may be helpful to the members is ok to be posted in other boards. Mentioning a product you use in response to a question is ok in other boards.

Flaming:

Any material which constitutes harrasment, defamation, abuse or is rude is strictly prohibited. Use common sense while posting.

Offensive Content:

Material that is sexually or otherwise obscene, racist, or otherwise discriminatory is not permitted on this forum. This includes user pictures. Use common sense.

Illegal Content:

Postings which violate US or International copyrights are prohibited. Please don't steal the intellectual property of others.

Copyright and ownership:

Forum messages are owned by the poster.

Any behaviour deemed inappropriate will be moderated at the moderator's discression.
AKA reserves the right to remove any post at any time or to ban any user.
Board Stats

Total Topics:

1576

Total Polls:

11

Total Posts:

7359

Posts today:

1
User Info

Total Users:

4317

Newest User:

Members Online:

8

Guests Online:

8432
Powered by Agora Pro 4
© Copyright 2007 - 2014 jVitals! All rights reserved.