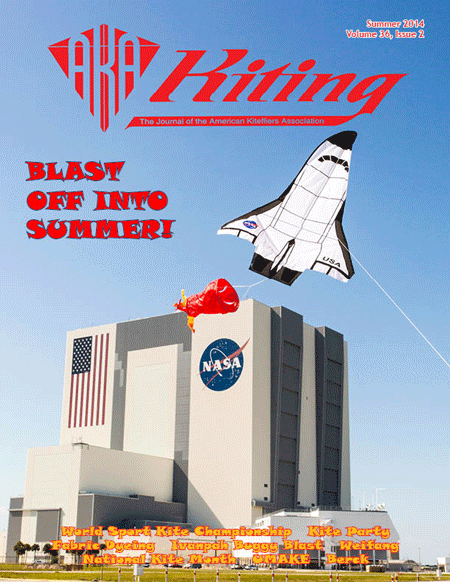 Kiting is a beautiful full-color magazine issued 4 times a year to all current members. Also check out the online-only
Kiting+
Home

Kite Talk Forum

Public Forum

Open Forum

Empty Space in the Kite World
» Empty Space in the Kite World
Page
Start
Prev
1
Next
End
Empty Space in the Kite World
Empty Space in the Kite World
John Barker, Middlesex, London, England passed away October 2012. He was legend in writing articles faithfully for the UK magazine, The Kiteflier, produced by The Kite Society of Great Britain. Parachuting Teddy Bears was his "thing". His articles where usually signed, "The BOF". (Boring Old F..T)

Anyone who knew John, knew his passion for kite flying and sharing his enthusiasm for all phases of single line kites. His articles were enlightening and informational, not to mentioned funny.
I personally will miss reading what he has to say even though his Cockney was very hard to understand.
Marla and I thank the world of kiting for introducing us to John.
ronaldmiller
Administrator has disabled public posting. Please login or register in order to proceed.
Page
Start
Prev
1
Next
End
» Empty Space in the Kite World
There are 0 guests and 0 other users also viewing this topic
Board Stats

Total Topics:

1576

Total Polls:

11

Total Posts:

7358

Posts this week:

6
User Info

Total Users:

4315

Newest User:

Members Online:

1

Guests Online:

6569
Powered by Agora Pro 4
© Copyright 2007 - 2014 jVitals! All rights reserved.