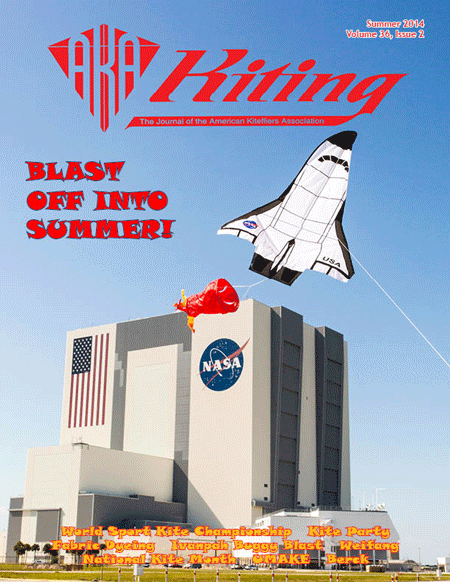 Kiting is a beautiful full-color magazine issued 4 times a year to all current members. Also check out the online-only
Kiting+
Home

Kite Talk Forum

Public Forum

Open Forum

The Kite Man of Central Park
» The Kite Man of Central Park
Page
Start
Prev
1
Next
End
The Kite Man of Central Park
The Kite Man of Central Park
http://vimeo.com/67584361

Every sunny weekend from April to October, Frank - The Kite Man of Central Park, can be found at the park flying one of his kites. From simple fighter kites to the majestic snake kites, Frank has built an amazing array of flying wonders including a replica of a moth with a 10-foot wingspan. Frank's biggest project, however, is yet to come to fruition.


By Felicia Jamieson
Thought I'd share this with other AKA members. I had seen another video of this guy flying his kites in Central Park some years back. This one is well worth a look.
Enjoy!
Chris
Edited by: Murph - 04-Jun-2013 04:45:51
Murph
Administrator has disabled public posting. Please login or register in order to proceed.
Page
Start
Prev
1
Next
End
» The Kite Man of Central Park
There are 0 guests and 0 other users also viewing this topic
Board Stats

Total Topics:

1576

Total Polls:

11

Total Posts:

7359

Posts today:

1
User Info

Total Users:

4317

Newest User:

Members Online:

10

Guests Online:

8587
Powered by Agora Pro 4
© Copyright 2007 - 2014 jVitals! All rights reserved.