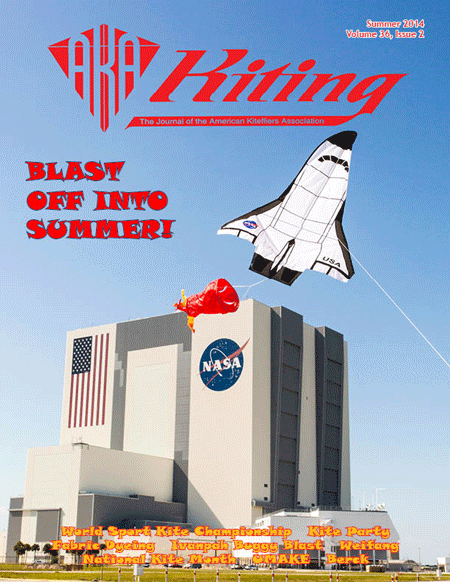 Kiting is a beautiful full-color magazine issued 4 times a year to all current members. Also check out the online-only
Kiting+
Home

Kite Talk Forum

Public Forum

Open Forum

Kite Books
Page
Start
Prev
1
Next
End
Kite Books
Last night I happened to be doing a little shopping on the web for one of my favorite things, kite books! My site of choice is abebooks.com. After selecting a few, realization struck that they were all from the same seller, Better World Books. Best of all, the books were priced in the $3-$5 each including shipping.
So, it would be well worth your time to fill in your library. They had books such as Tal Streeter, Art of the Japanese kite and A kite journey in India; Margaret Gregor -Kites for Everyone, and more. I kept checking my inventory sheets to check if they were needed. Even with close to 200 books, 3 more are making their way to my door.
Enjoy!
Time to Fly!
Barbara Meyer
AKA past president
barbarameyer
Administrator has disabled public posting. Please login or register in order to proceed.
Page
Start
Prev
1
Next
End
There are 0 guests and 0 other users also viewing this topic
Board Stats

Total Topics:

1576

Total Polls:

11

Total Posts:

7359

Posts today:

1
User Info

Total Users:

4317

Newest User:

Members Online:

11

Guests Online:

8080
Powered by Agora Pro 4
© Copyright 2007 - 2014 jVitals! All rights reserved.