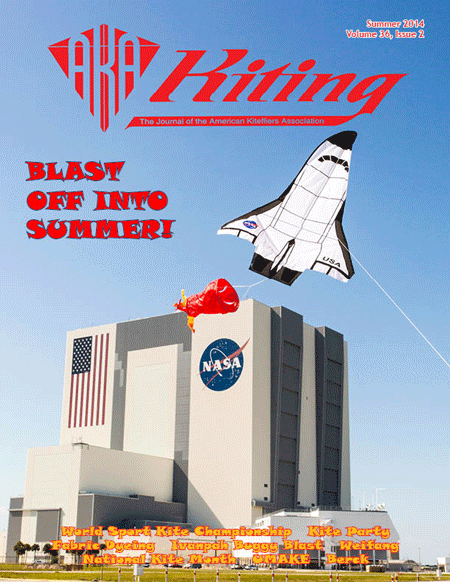 Kiting is a beautiful full-color magazine issued 4 times a year to all current members. Also check out the online-only
Kiting+
Home

Kite Talk Forum

Local Regions

Region 6

Sauk Valley 1st Annual Kite Festival
» Region 6
» Sauk Valley 1st Annual Kite Festival
Page
Start
Prev
1
Next
End
Sauk Valley 1st Annual Kite Festival
Sauk Valley 1st Annual Kite Festival
What: Sauk Valley Kite Festival - 2011
Where: Sauk Valley College, Dixon, Illinois
When: April 22nd & 23rd, 2011
Who: Open invite to Clubs, general public
Sponsor: Air Play Sports - Sterling, Illinois www.airplaysports.com

Description: This two-day event coincides with both National Kite Month and Earth Day. A celebration of wind-power and the coming together of people from all walks of life to enjoy the wonder of kites. More information coming soon; schedule, events, lodging, dining and maps. Watch for our dedicated Website pages.

For more immediate information, call Air Play Sports 815.564.2787 and ask about the Sauk Festival.

No vendors or selling allowed on festival grounds.
A windy day indoors is a wasted day indoors.
Air Play Sports (www.airplaysports.com)
Sterling, Illinois
815.564.2787
airplaysports

Air Play Sports
Administrator has disabled public posting. Please login or register in order to proceed.
Page
Start
Prev
1
Next
End
» Region 6
» Sauk Valley 1st Annual Kite Festival
There are 0 guests and 0 other users also viewing this topic
Board Stats

Total Topics:

1576

Total Polls:

11

Total Posts:

7360

Posts today:

2
User Info

Total Users:

4317

Newest User:

Members Online:

1

Guests Online:

6163
Powered by Agora Pro 4
© Copyright 2007 - 2014 jVitals! All rights reserved.