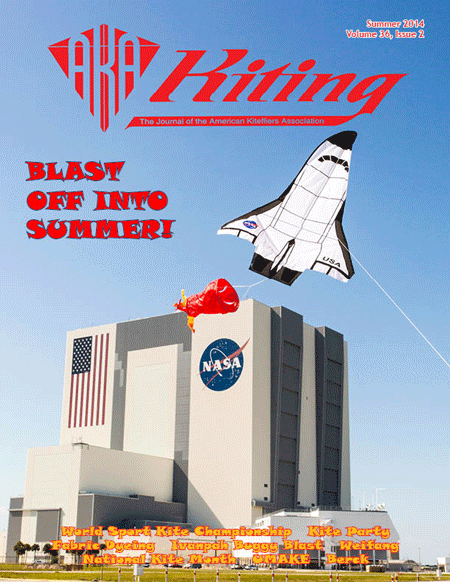 Kiting is a beautiful full-color magazine issued 4 times a year to all current members. Also check out the online-only
Kiting+
Home

Kite Talk Forum

Local Regions

Region 8

Our Seasons not over
Page
Start
Prev
1
Next
End
Our Seasons not over
Contrary to what you may have read in a recient article of Kiting our flying season is not over till the fall in most of the region. Sure its hot and some days the wind is not blowing as hard as you like but I would feel safe in saying that if you looked around the region you could find a flyer somewhere enjoing being outside with thier kites. I understand that some people live in an area that is hot and windless for a good part of the summer but to put out a news item that we as a region are hiding inside our airconditioned houses due to the lack of wind is a great disservice. Several years ago Roger Horn made an effort to fly his kite every day for an extended period of time. Another example is this weekend a good number of flyers from around the area will be gathering at the only Blue Wave beach in Texas to fly kites for the enjoyment of the families attending the Down Syndrome picnic known as Audreys Day.

This year I was involved in putting Galveston on the list of places that we could hold our convention in 2012. The city would have offered plenty for the family and generally speaking great wind and weather as compared to the chance of snow that showed up on Sunday as we were doing the One Sky One World fly and others were trying to get a flight home. Rodchester was a great convention but the weather cant be compared to what we could have offered. When all of the bids were evaluated Galveston was too pricy for our group and Enid OK was able to make us the offer that we did not refuse.

Contrary to the reports given in Kiting we are a very active bunch and have great flying weather all year long for most of our Region. Next time you take part in an event be sure to drop a note to your regional director to make her aware of it and if you take it a step further write a small article and submit it to Phil for use in Kiting Magazine or John at Kitelife.com. We were the top performers during National Kite Month and we do alot to promote kiting as a family frinedly activity. We need to make sure the rest of the Association gives us credit where its due.
Capt_Richard

Home
Administrator has disabled public posting. Please login or register in order to proceed.
Page
Start
Prev
1
Next
End
There are 0 guests and 0 other users also viewing this topic
Board Stats

Total Topics:

1576

Total Polls:

11

Total Posts:

7358

Posts this week:

6
User Info

Total Users:

4315

Newest User:

Members Online:

2

Guests Online:

7213
Powered by Agora Pro 4
© Copyright 2007 - 2014 jVitals! All rights reserved.